Stories
Coffee Trail
Coffee Trail
February 1, 2023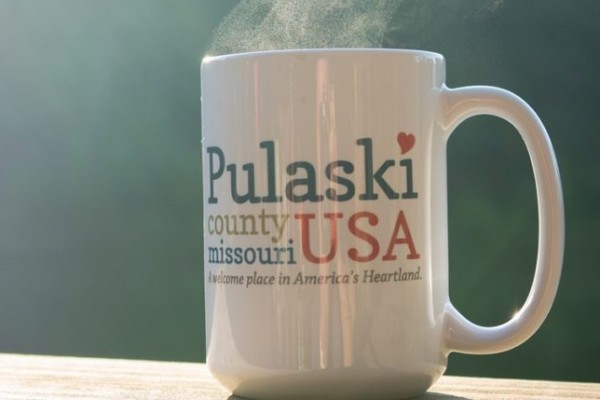 Tasty Brews in Pulaski County
Coffee lovers, we know you enjoy good coffee any time of the day! Whether you are looking for a place to sit and socialize, catch up on some work, or if you're on the go, find an amazing latte, cappuccino, Americano, or iced drink at the incredible coffee shops around Pulaski County!
Combat Coffee Roasters
The delicious coffees from Combat Coffee Roasters are small-batch roasted six pounds at a time using only the best coffee beans available. Combat Coffee Roasters uses all-electric fluid bed roasters, leaving a clean, smooth, and delicious cup of coffee. Their teas are blended in-house using only top-quality ingredients. A portion of their sales goes to support veterans and military charities. Coffees are fresh brewed and available year-round at the Pulaski County Farmers Market from 8 a.m. to noon Saturdays. Can't wait for the weekend to get some from the farmers market? Stop in at some of the local gift shops in the area and pick it up today! Tip: Check out their amazing alcohol-infused coffee!
Drachenfutter
307 Route 66 West
Waynesville
Drachenfutter in Waynesville serves gourmet coffee, specialty teas, a variety of homemade baked goods, and a healthy sampling of soups, salads, and sandwiches. Favorite coffee drinks are blueberry crumble, pumpkin pie, dutch apple, and harvest nut. They offer latte art if requested. Enjoy their cozy atmosphere, settle in, and relax. Board games are available, so invite your friends for an afternoon of gameplay and socializing. Tip: Order ahead on the Joe App! It's the perfect time to try out the signature coffee —Dragon's Breath!
Dunkin' Donuts
2624 Missouri Ave.
Fort Leonard Wood
Dunkin' Donuts at Fort Leonard Wood carries all the breakfast favorites you'd expect from this nationwide chain. Pick up a cappuccino, americano, latte, or a frozen drink to go along with your donuts or breakfast foods! Facility manager Brett Heimsness says, "The location makes it easy to stop in and order!"
Midway Coffee Company
22240 Spruce Road
Waynesville
Midway's second location, located along I-44, between Waynesville and Buckhorn, offers a dine and carry out. Enjoy a scrumptious breakfast or tantalizing dessert.
Midway Coffee Company
301 VFW Memorial Drive
Saint Robert
In addition to offering stellar customer service, this "on-the-go" coffee stop offers two drive-thru windows for your ordering convenience. The menu at Midway Coffee Company includes handcrafted, gourmet espresso drinks, energy mimosas, and more! Co-owner and manager Stephanie Syyvan says, "Coffee brings joy to life!" The pricing and selection are what draw customers to the truck. Stephanie was voted Best Barista in Seattle and does latte art on request. Tip: The all-American white chocolate mocha iced coffee was recommended by Mike, the co-owner, and by all rights should be sold by the gallon!
Panera Bread
138 Old Route 66
Saint Robert
The cinnamon crunch latte is a top seller at Panera Bread and can be served either hot or cold. The crunch gives customers something to smile about! Order your favorite bakery item, sandwich, salad, or soup with coffee! Tiffany, the manager, says, "The location is easy to stop to place or pick up your order." Tip: On a beautiful day, relax on their outdoor patio.
Sanctuary Coffee and Quilts
111 South Pine St.
Richland
Located in the former historic Methodist Episcopal Church constructed in 1925, Sanctuary Coffee and Quilts in Richland is located in the lower level of the building housing the coffee and the quilt shop. All coffee drinks are espresso-based. The specialty drink is cinnamon dolce latte, made with a double shot of espresso, steamed milk, cinnamon, vanilla, and caramel shots and topped with whipped cream and a dusting of Vietnamese cinnamon. Tip: Along with coffee and mouthwatering bakery items, Sanctuary also specializes in Moda Fabrics and Notions. Nita is available for assistance with quilting or fabric.
Smoovies Smoove Eats
1018 Missouri Ave.
Saint Robert
Stop by the caboose along Missouri Avenue and give the Kona Mocha Boba a try! What in the world is Boba? It will put you in mind of black, springy, tapioca pearls, which is a gluten-free starch extract from the South American cassava plant. It is often added to various teas, coffees, and smoothies. These drinks may be referred to as Boba or Bubble Tea.
Starbucks
322 Highway Z
Saint Robert
311 Ichord Ave.
Waynesville
"We are very focused on customers — their likes, dislikes, and comments," said manager Dalan Stuart-Flanagan. The staff will do latte art if requested by customers. Popular drinks include caramel brulée latte, peppermint mocha, and toasted white chocolate mocha. Tip: The Saint Robert location offers drive-thru service for a brew on the go.
Need a bite to eat to go with that freshly brewed cup of joe? Check out our Dining page!