About
About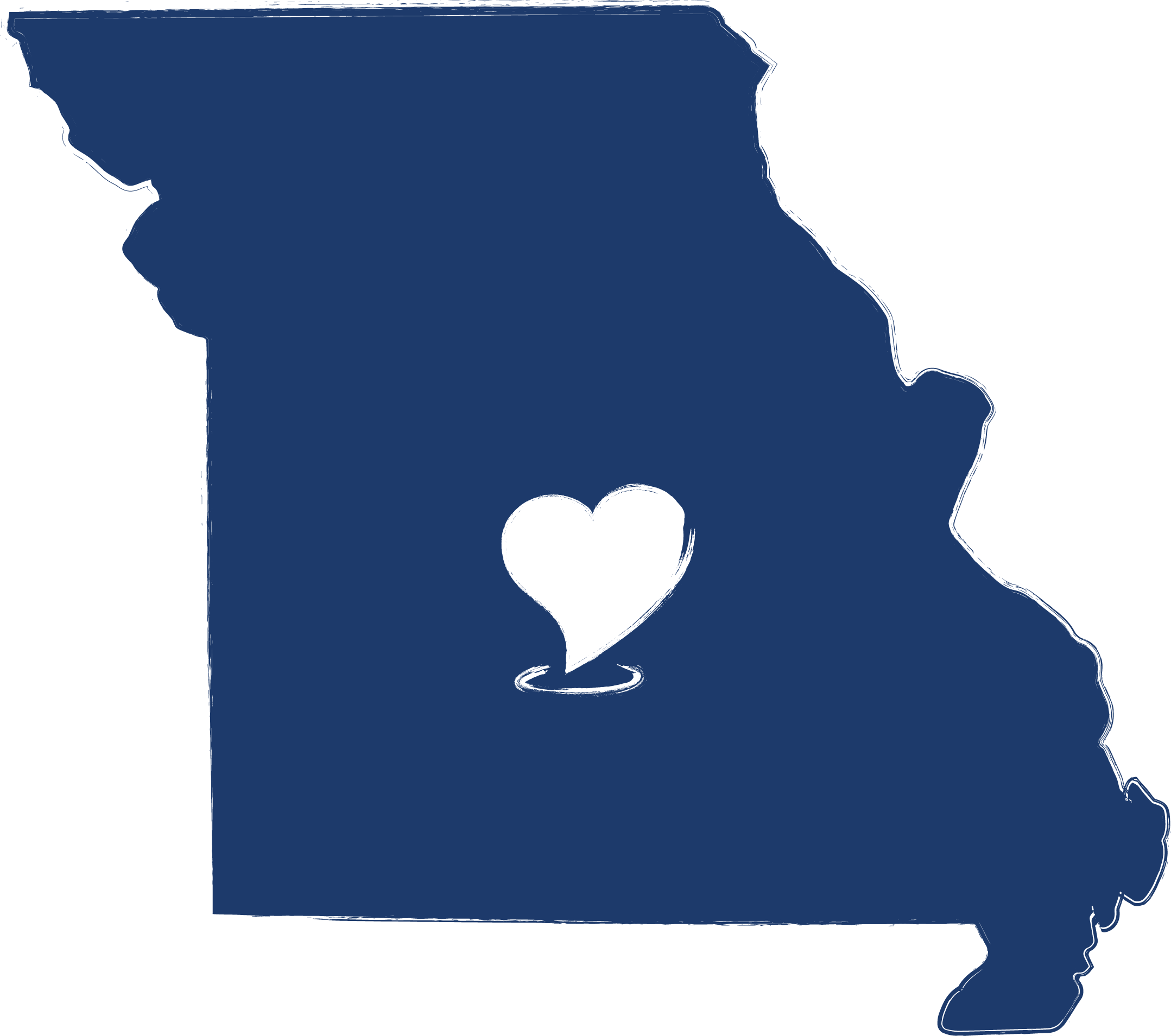 About
About the Pulaski County Tourism Bureau
The Pulaski County Tourism Bureau and Visitors Center is a nonprofit organization (501C6) funded through a 3% guest tax collected by hotels, motels, cabins, bed and breakfasts, and vacation homes for room nights sold within the county.
We are the designated, and state-certified, destination marketing organization (DMO) for Pulaski County, MO, organized for the sole purpose of promotion of tourism and the comprehensive marketing of our destination to fuel the local business climate and broaden the local tax base. If you own a business in Pulaski County, visit our Industry page to learn how you can be involved along with handy links to resources.
The revenue we receive is used to market Pulaski County as a tourist destination, according to state law, in a variety of media outlets from internet marketing tools, print, radio, cable, and billboards to trade show participation. Our marketing is invested in outer markets to increase overnight stays. Campaigns are specifically targeting geographic locations and interests to better reach potential tourists. These are aggressive investments that our local businesses are unable to fund on their own. With this marketing comes servicing the tourists. Assisting them with information and resources, planning motorcoach, group, and reunion itineraries, and collecting information about our Pulaski County partners and events. The Bureau also operates a state-of-the-art Visitors Center located north of Interstate 44, Exit 161.
TOURISM BUREAU ADMINISTRATIVE OFFICE HOURS:
8 a.m. to 5 p.m. Monday through Thursday
8 a.m. to 2 p.m. Friday
VISITORS CENTER HOURS
8 a.m. to 5 p.m. Monday through Friday
9 a.m. to 3 p.m. Saturdays from May to Sept. 9
9 a.m. to 3 p.m. Sundays from Memorial Day to Labor Day
Contact us at 573-336-6355. Visit our Visitors Center page or the Industry page for more information.
Under Missouri law, any individual entering the premises or engaging the services of the business waives all civil liability against the individual or entity for any damages based on inherent risks associated with an exposure or potential exposure to COVID-19, except for recklessness or willful misconduct. RSMo 537.1005
CERTIFIED STAFF
Beth Wiles, CDME
Executive Director
Marketing Plan, Budget, Marketing Placement, Creative, Program Design
Recognized by the DMO, industry as its highest educational achievement, CDME is an advanced educational program for experienced DMO professionals seeking career advancement. Offered through Destination Marketing International Association (DMIA) core curriculum includes Strategic Issues and Planning, Marketing Plan and Budget Development, and Leadership Development. Additional required courses consist of Advocacy, Sales, Community Branding, Partnerships, Economic Development, Regional Planning, and Sports Marketing, among others. The CDME program requires re-certification every four years.
STAFF
Katie Dreadfulwater
Tourism Executive Assistant, Groups & Marketing
Oversees event marketing program, group sales and itinerary coordination, and administrative duties.
Mitzi Sparks
Visitors Services Representative & Industry Relations
Meet and great visitors, local partner data, brochure and retail sales inventory, leads processing, and administrative duties.
Molly Maxwell-Stribling
Visitor Center Coordinator & Bookkeeping
Oversee Visitor Center day-to-day operations, meet and greet traveling public, and administrative duties.
Position Open: Visitor Services Representative – Meeting and great visitors and administrative duties.
THE TOURISM BOARD
The Pulaski County Tourism Bureau is overseen by board members representing various cities and industries throughout the county. Their oversight ensures the tax revenue is spent according to state law and the Bureau remains on track to increase tourism visitation with an aggressive, strategic plan.
Janel Rowell, President
Representing Waynesville-St. Robert Chamber of Commerce (Saint Robert)
"I love working in the hospitality industry because you are the face of your community as well as to help people have experiences in our community during their stay — experiences that can stay with them for life. Tourism is vital not only to my job (a hotel needs heads in beds) but also can make or break a community. An active Tourism Bureau can be an example for other industries and organizations regarding marketing our area, encouraging and promoting local events, and partnering with and being actively involved with other locations to drive interest in our area as well. A successful Bureau understands the need of appealing locally, regionally, statewide, and even to other states as well as being open to partnering together for the greater good and ultimately the betterment of our community."
Ursula Lebioda, Vice President
Representing the Restaurant Industry
"Tourism in the restaurant world — more visitors equals more diners. Tourism directly impacts restaurants as the more travelers or visitors in Pulaski County, the more diners available to frequent our local restaurants and flavors. More travelers lead to more business, leading to more interest in opening new restaurants — total economic boost, full circle!"
Laura Schoephorster, Secretary
Representing Business Interest
"Tourism is an economic driver for Pulaski County. Our hospitality industry, from the mom-and-pop restaurants and pumpkin patches in Crocker, Dixon, and Richland to our branded hotels in Saint Robert, our eclectic boutiques and antique stores along Route 66 near Waynesville, to our outfitters along the Big Piney in the southern part of the county, they each benefit from the attention that Pulaski County Tourism Bureau generates through marketing our destinations to leisure and group travelers. Tourism matters to Pulaski County's economy!"
C.D. Storie, Treasurer
Representing Waynesville-St. Robert Chamber of Commerce (Waynesville)
"Pulaski County is an amazing place. What other county in the whole country boasts the diversity and beauty of Pulaski County? We literally have people from all over the world living and working together as a team. We are a microcosm of what the world could be if everyone would learn to pull together instead of against each other. And natural beauty? We have it all. Rivers, streams, springs, hills, hiking, caves, camping, fishing, farm fields, and even Route 66. Like to take pictures? Pulaski County is a photographer's dream. With great restaurants, plenty of rooms to stay for any budget, and history around every corner, there is something for everyone. Diving, golf, pumpkin patches, and even a fantastic new wedding barn… Pulaski County has it all. Why do I feel so strongly about Pulaski County and all it has to offer tourists? I have lived here my whole life just like my dad and his dad before him. I have roots here. I still live on that same-century farm right here in Pulaski County. I have traveled all over the world, but this is where I call home because of all Pulaski County has to offer as a home and a destination. I think Pulaski County is a great place to visit, and even a better place to call home."
OPEN
Representing Lodging Industry
Betsy Thomson
Representing Lodging Industry
"Tourism is extremely important to our day-to-day business. Having a local tourism bureau marketing outside of the immediate area is beneficial. Without the marketing placements in leisure and group outlets, we would rely purely on travelers related to Fort Leonard Wood and the overnight Interstate traffic. We can book business for Route 66 travelers, military reunions, specialty groups, and families coming to our area to enjoy the great outdoors, museums, and activities Pulaski County offers."
Glen Smith
Representing Crocker Chamber of Commerce
"Strong tourism and economic development are key elements to the success of our communities and county as whole. With the investments of individuals and organizations we are seeing growth in quality of life for our citizens and increased opportunities for businesses."
Todd Bailey
Representing Richland Chamber of Commerce
"Tourism is the backbone to economic growth in any community. The Bureau supports Richland encouraging tourists to explore the community, inviting them to shop for treasures, experience our unique eateries, and spend the day at various events such as car shows and the annual Tri-County Fair. Investing in the promotion of countywide tourism assets is vital to continue to prosper and grow."
Roger Graves
Representing Dixon Chamber of Commerce
"Tourism matters to Dixon, Missouri! Frankly, without the assistance of Tourism, it would be a challenge to our rural destination to allocate the dollars necessary to promote ourselves to group and leisure travelers. Pulaski County Tourism Bureau enables our community to be on the Tourism map."
Larry Helms
Representing Pulaski County Outfitters Association
"Outdoor experiences in Pulaski County are second to none. Tourists have a great selection of camping, RVing, and river experiences to choose from along the Gasconade and Big Piney rivers. Tourism's investment into marketing to promote Pulaski's rich outdoor assets, to potential tourists helps support the outfitter industries, in ways small business owners could not."
Christi Leaverton
Representing Restaurant Industry
"Tourism greatly impacts my industry, which is the restaurant industry. The restaurant industry thrives when there are local events, of any nature
because people want to experience local cuisine, a mom-and-pop restaurant and/or a quick bite of a tried and true chain restaurant while they are vacationing or attending an event. Tourism and the restaurant industry go hand in hand."
TOURISM BOARD MEETINGS
The Pulaski County Tourism Board regular meetings are held at 4 p.m. on the third Wednesday in January, April, July, and October in the lower-level meeting space of the Pulaski County Visitors Center, 137 St. Robert Blvd, Saint Robert. Board meeting dates are posted on the front door entrance of the Visitors Center and on our Events Calendar under Community Meetings a minimum of three days prior to the meeting. Special meetings are posted at the Visitors Center and on the website calendar a minimum of 24 hours prior to the meeting.
Board meetings are open to the public. If you have a subject to be discussed at the meeting, please notify the Tourism Bureau three days prior to the meeting with your name, contact information, and subject matter for consideration on the agenda. The meeting date, time, and location are subject to change. Guests planning to attend the meeting are encouraged to call 573-336-6355 or email to confirm the meeting and reserve. This allows for proper planning for seating arrangements and notification if a quorum is not met.