Pulaski's Bizarre & Unique
Pulaski's Bizarre & Unique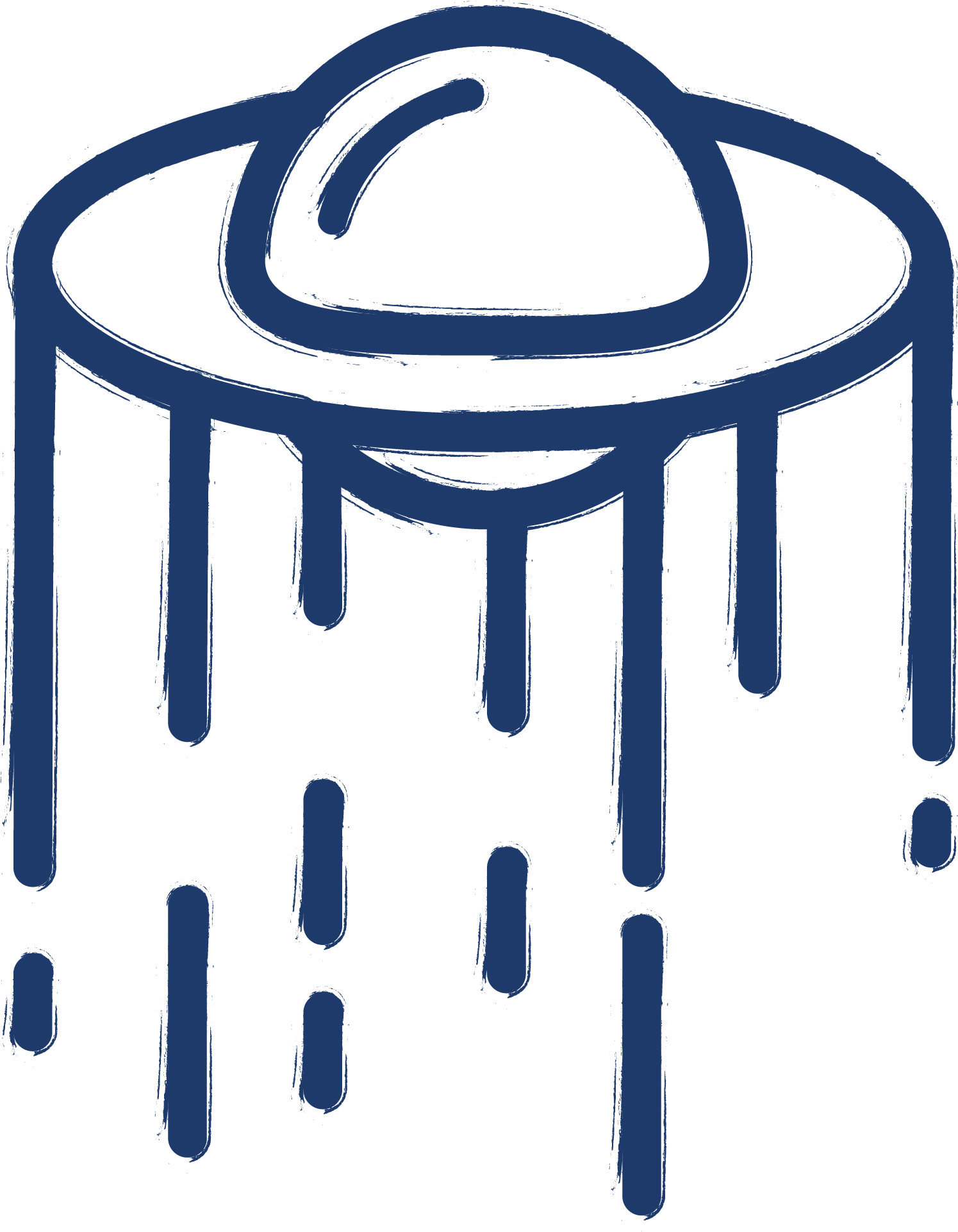 Pulaski's Bizarre & Unique
The Strange & Remarkable Destinations of Central Missouri
Traveling is about experiences that are unique to the destination you're visiting. Thankfully, Pulaski County is filled with fun and different sites to explore, laugh at, and tell your friends about! Charge up your phone — or pack your camera — and set out to capture the sights!
Cheeky Fun
Known worldwide for their famous fudge, the Uranus Fudge Factory and General Store is filled with quirky sites — dinosaurs, a giant belt buckle, aliens, vintage vehicles, a double-decker bus from London, and more. Spend some time in the Uranus City Jail. Browse through the Circus Sideshow Museum and snap a photo of the 22-foot Mega Mayor, located on the north side of Route 66 at the entrance of the new miniature golf course.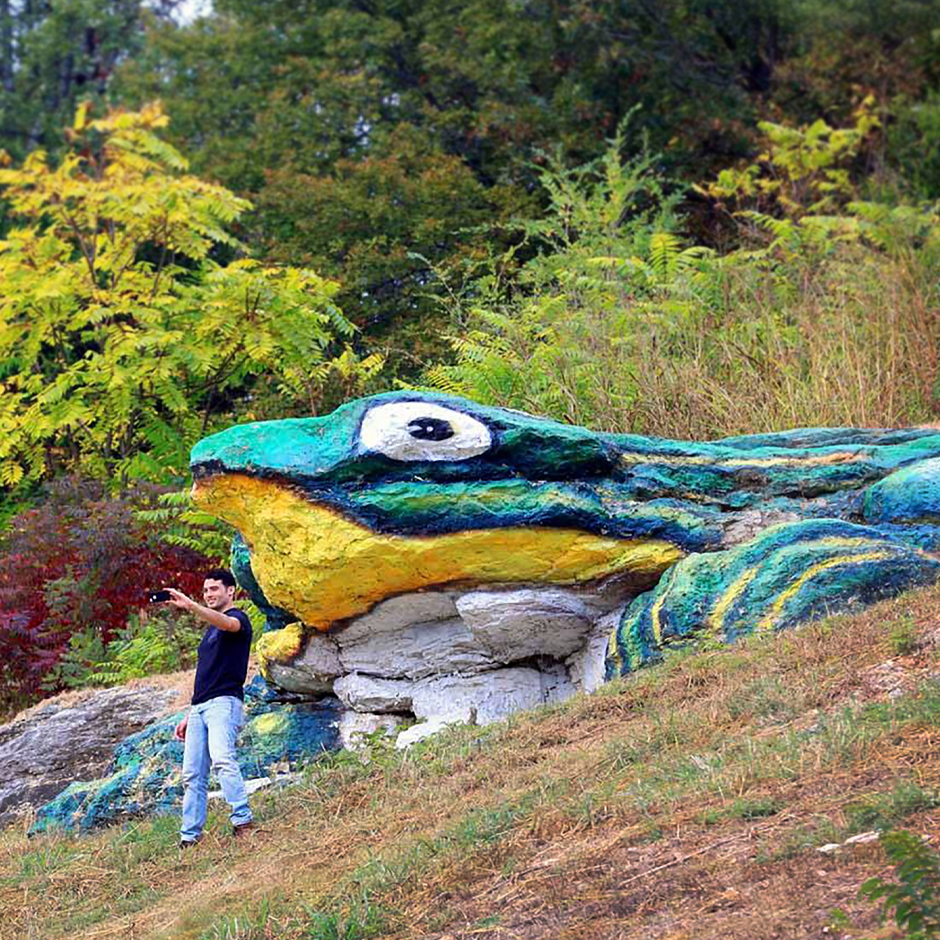 Drive the Mother Road
Frog Rock, locally known as W.H. (Waynesville Hill) Croaker, overlooks the community of Waynesville. This giant boulder painted like a frog is situated along Historic Route 66. The wide shoulder allows tourists to stop and photograph. But beware — the hillside is made of shale, which easily crumbles, so photograph from the roadside. Head to downtown Waynesville and get an up-close selfie with Croaker, a 6.5-foot wooden carving. Find your spot on the square to snap a group photo with the Waynesville Route 66 Shield. The shield weighs over 1,000 pounds and measures 8 feet tall by 8 feet wide.
Artistic Impressions Throughout the County
Murals abound throughout Pulaski County. The interactive Waynesville Mural is located on the east side of the Eclectic Originals and Odyssey Scuba building. Borrow the paddle and take selfies with the canoe. If Raleigh the dog is working, he might even come out and join you!
Explore the community of Dixon painted murals depicting the history of the community centered around the Frisco Railroad. The City of Richland mural signifies the founders and bicentennial of the community, swing by the Frisco Park off Main Street for the whirligigs, the vintage gas pumps along Highway 133, and swing by Shady Dell Park for the Frisco Railroad Caboose all are great selfie locations. Crocker ties together the railroad towns of northern Pulaski.