Stories
Autumn Events In Pulaski County
Autumn Events in Pulaski County
February 1, 2023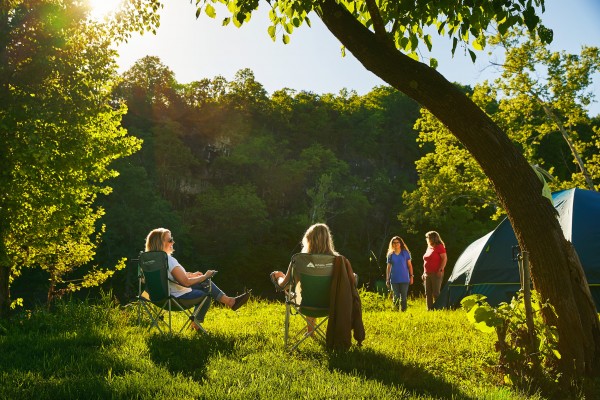 Fall in love with the Ozarks.
The vibrant colors of the rolling Ozark landscape signal a change in season in Pulaski County. Autumn is the perfect time to get outside and enjoy the cool Missouri weather — and in case the fall air isn't enough to draw you outdoors, our calendar of events will. From family-friendly festivals to winding, twisting bike rides to spooky float trips, the communities around Pulaski County host a wide range of seasonal events for all ages.
So, grab a hot cup of cider and check out some of the unforgettable memories to be made in the Heart of the Ozarks this fall. Of course, with so much happening, you'll almost certainly want to make this trip an overnighter!
Need a little inspiration? Our Plan Your Visit page is full of ideas to make the most of your Pulaski County excursion. Start building your itinerary today!
During autumn, the forests blaze with reds, oranges, and yellows. Fright fans thrill at our haunted attractions. Paddlers drift down the Big Piney and Gasconade rivers in solitude. Fall events kick off with Crocker Railroad Days, followed by Patriot Day 2022, the two-day Dixon Cow Days festival, and the three-day Route 66 Hogs & Frogs Fest. October offers up a fun-filled sports weekend with the Nasty Pulaski Gravel Grind and Frog Hill Marathon. And you will want to come back to town and engage in the live gameplay of the Route 66 Challenge.
For a complete listing of fall events in Pulaski County, visit our calendar.