Events
ASYMCA Mother Son Dance
ASYMCA Mother Son Dance
Venue
Storiebook Moments Wedding Venue
25330 Republic Road
Waynesville, Missouri 65583
Event Organizer
Armed Services YMCA of Missouri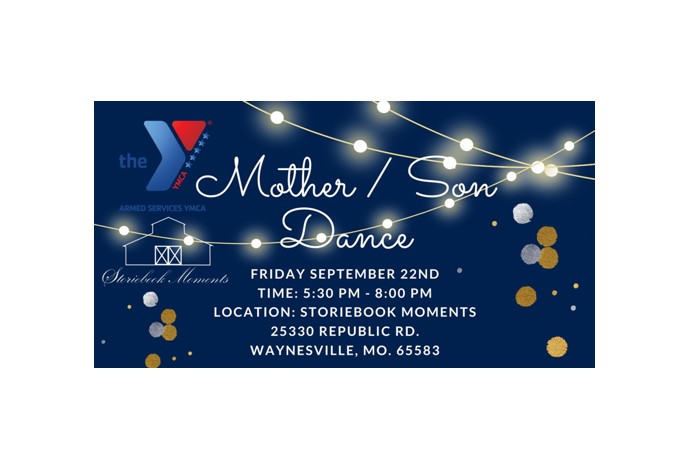 Additional Information
An evening to remember with dancing and fun, for a special bond between a mother and son.
The Fort Leonard Wood Armed Services YMCA welcomes all Moms and Sons for a special evening to make special memories with a live DJ, catered dinner, and dancing.
Boys may attend with their Mother, Aunt, Adult Sister, Grand Mother or other Mother Figure. COME FOR A SPECIAL EVENING WITH A CATERED MEAL AND LIVE DJ.
$20.00 per person follow the face book event for updates and more details!
Registration will close September 18th.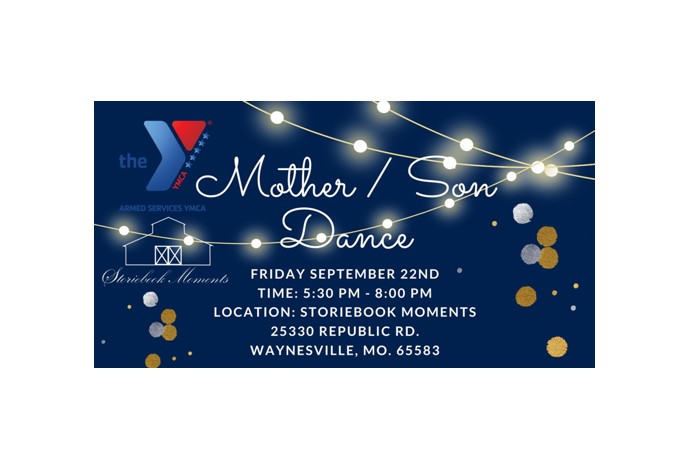 Additional Information