Events
Old Stagecoach Stop Museum
Old Stagecoach Stop Museum
Venue
106 Lynn Street
Waynesville , mo 65583
Event Organizer
Jeanie (573) 336-3561 or Jan (573) 528-7150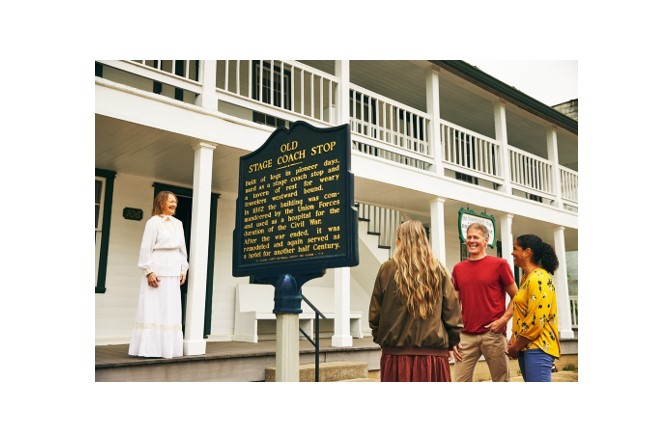 Old Stagecoach Stop Museum

Open Saturdays

10 am - 4 pm

April 1st thru October 28th


Free Admittance, donations appreciated.

The Old Stagecoach Stop is the oldest building in Pulaski County. It once served as a stagecoach stop, Civil War medical hospital, and contains 10 rooms of history that have been restored to a different significant period in building's past. From its beginnings as a residence and tavern on the Western frontier of the 1850s through its final chapter as a boarding house for soldiers and their wives in the early 1960s you will enjoy taking a step back in time as you walk through the rooms and view the period furnishings.
Free Admission, but donations are appreciated.
Museum open by appointment for groups, busses and other tours dependent on tour guide availability. Call Jeanie 573-336-3561 or Jan 573-528-7150 for tour availability.

Follow their Face book page for updates and visit the website for additional information!