Events
Nasty Pulaski Gravel Grind
Nasty Pulaski Gravel Grind
Venue
Roubidoux Park
Event Organizer
Dave Kessler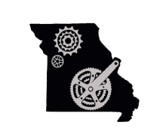 Nasty Pulaski Gravel Grind Bike Race
Saturday, October 7th, 2023
Race begins & ends at Roubidoux Park in Waynesville, MO 65583
83.5 mile Full Nasty, Half Nasty 44.1 miles, or the Mini Nasty 24.3 miles of great scenery as you tackle the challenge.
This leg quivering grind winds through the beautiful back roads of Pulaski County with scenic river views and multiple stream crossings. The Full Nasty 83.5 mile course is a highlight with the longest challenge... yet the Half Nasty 44.1 mile option gives you a taste of adventure and the Mini Nasty 24.3 mile course has less of a commitment.
Stay after the Nasty Pulaski for Fall Festival in the park featuring great food, music, drinks and FIREWORKS at dusk!