Scenic Motorcycles Rides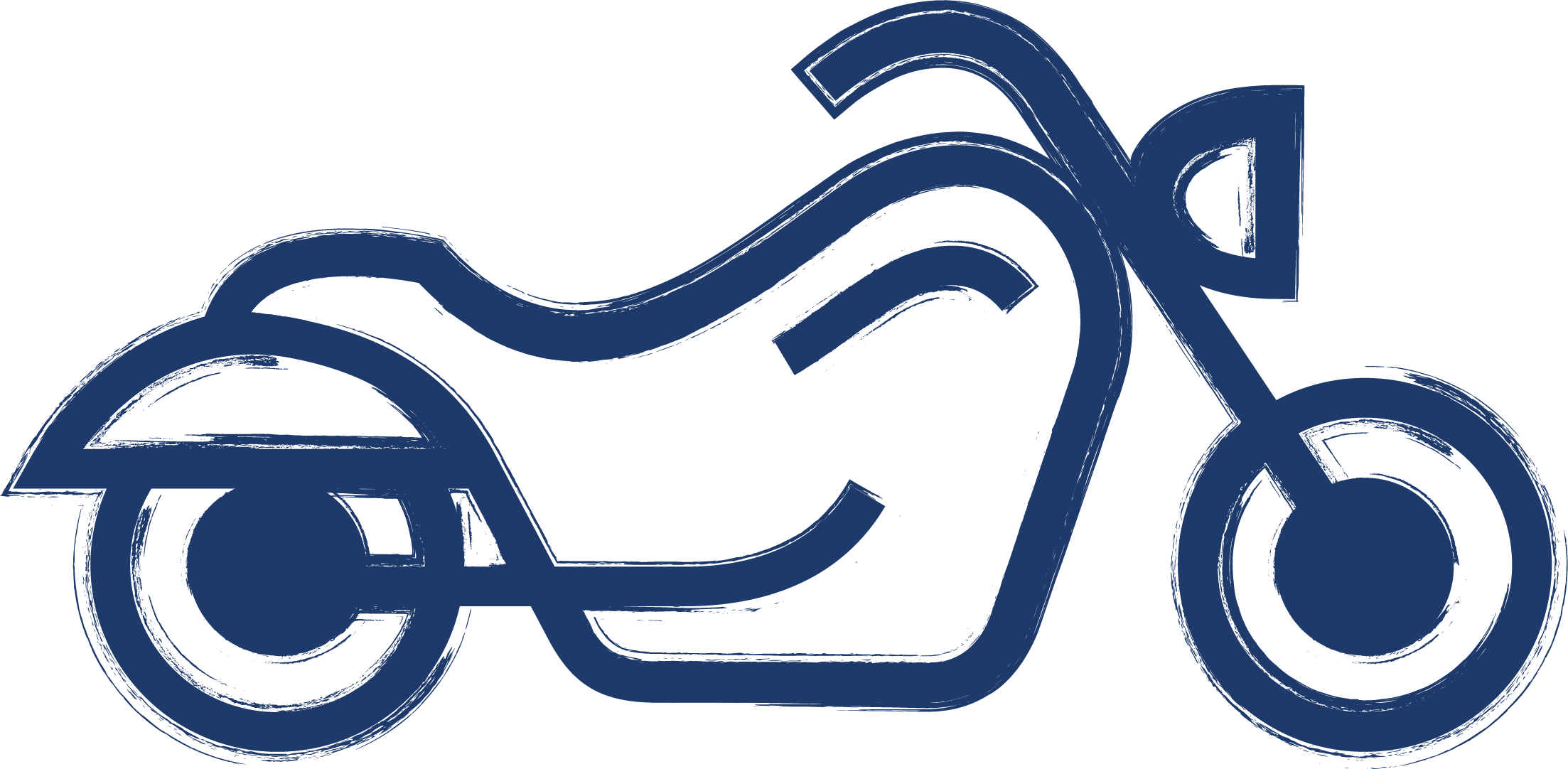 Scenic Motorcycles Rides
Ride the Mother Road in the Show Me State
There's no better way to spend a beautiful day than by heading out on the open road. Located in the heart of the Ozarks, Pulaski County doesn't disappoint with breathtaking scenic views and distinctive sites throughout the region.
Some of the top stops as you make your way through the countryside include:
Route 66 — Get your kicks along the Pulaski County section of Route 66, a truly out-of-the-world experience with not only quirky finds, but also home to the Uranus Fudge Factory and General Store — we've heard the fudge is delicious!
Heritage & Culture — Explore stops along the Trail of Tears and the Frisco Railroad. Learn more about the Civil War and local history.
Local Waterways — Pulaski County is full of outfitters ready to help you plan an unhurried trip down the Gasconade and Big Piney rivers. Pack a change of clothes, spray, and sunblock — our outfitters provide the vessel, shuttles, and a great time! Or if you prefer, cast a line — Pulaski County's waterways are renowned smallmouth bass hotspots!
Activities — Stretch your legs and enjoy an hour at an indoor shooting range, a round of miniature golf, or a peaceful walk along the Roubidoux River and Trail of Tears walking trail.
RIDE ALONGSIDE THE RAILS
Starting at the three-way stop in Saint Robert, the Frisco Railroad Historic Driving Tour is a 1.5-hour ride spanning 47 miles that takes visitors through historic stops along the railroad, by great mom-and-pop eateries, and watering holes in the towns of Dixon, Crocker, and Richland. On this drive, you'll pass through:
An abandoned stretch of the original Route 66 road built before 1940. This section is only accessible by foot, so you'll need to get out and walk for a bit to check it out.
The highest point in Pulaski County, which has some breathtaking views.
Two vintage railroad cabooses.
The Frisco Depot Museum.
Plus some amazing murals!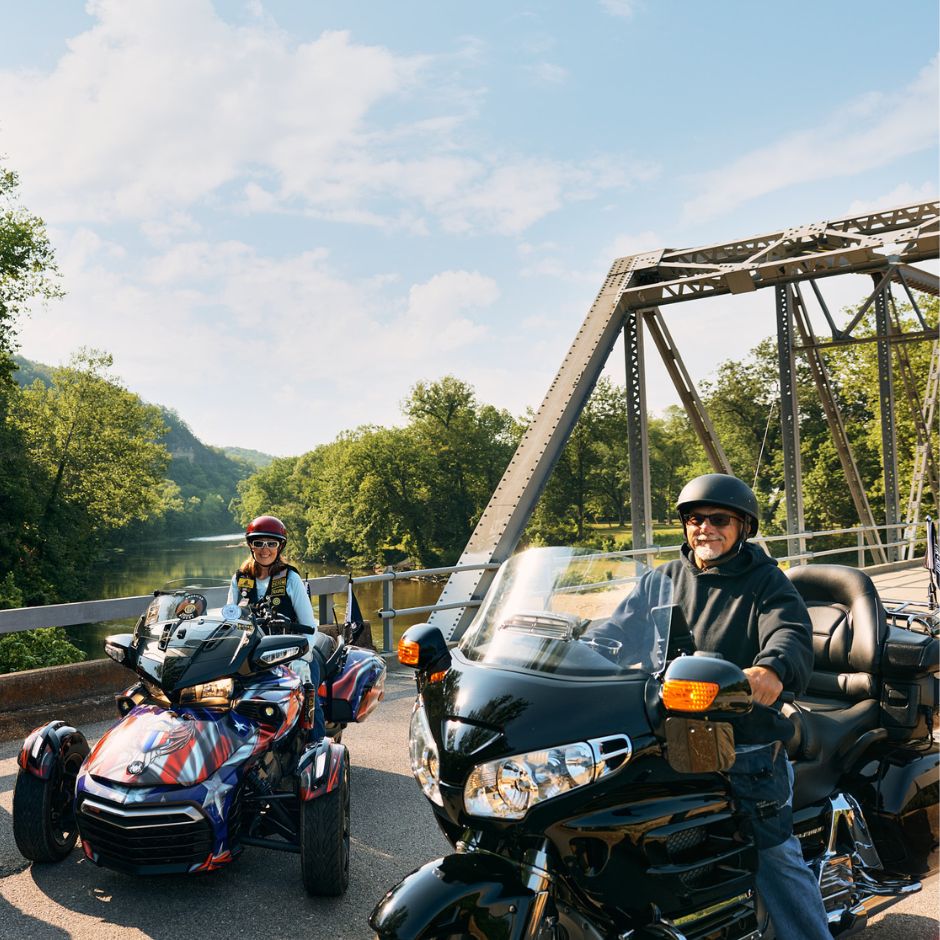 Route 66 Tour
Love getting your kicks on Route 66? Take a ride through Pulaski County! This 33-mile stretch of the Mother Road is filled with beautiful scenery, great throwback diners with made-from-scratch meals, and plenty of historic sites that are worth stopping to stretch your legs. Some highlights include:
Hooker's Cut, once rumored to be the deepest cut road in America with its characteristic limestone walls
Devils Elbow, once known as one of the Seven Wonders of Missouri
Uranus Fudge Factory and General Store
Patriotic attractions
Frog Rock
The 8-foot Route 66 Shield and interactive downtown mural
The drive takes about 1.5 hours but give yourself a little extra time — part of the fun is stopping and visiting with the locals. Download the online tour to find even more impressive stops. Also, download the Audio Tour, which highlights historic stops along the route created with you in mind!
Map Your Own Trip
Check out our Itinerary ideas and developed trails and tours — Bizarre & Unique, American Heroes, and more. With so much to see and do, you'll want to make this an overnighter!
Ride to Eat
Many of us ride to eat — thankfully, Pulaski County is a great foodie destination. A few local biker favorites along the Frisco Railroad Tour include the hometown greatness of Homeplate Bar & Grill in Dixon. Check out delicious menu choices, cold brews, and live music at 28 Shots Bar & Grill in Dixon. Enjoy cool shakes and hot sandwiches at Jackie's Snackette in Dixon, famous ice creams at Burger Hut in Crocker, and the titanic tenderloin at The Burger Stand in Richland. Route 66 offers up a wide variety of eateries — savory pulled pork and fried spuds at Sweetwater BBQ in Saint Robert, hearty breakfasts and lunches at JCJ's Place in Saint Robert, and the Hoppers Burger complete with jalapeno poppers at Hoppers Pub in Waynesville.
Before heading back out on the road, visit our cycle shops — Sellers Sexton Powersports and The Chopper Shop. Enjoy your ride and stay a few days with us. You're going to want a few days to explore the beauty of Pulaski County!