Stories
April 2023 Events
April 2023 Events
March 28, 2023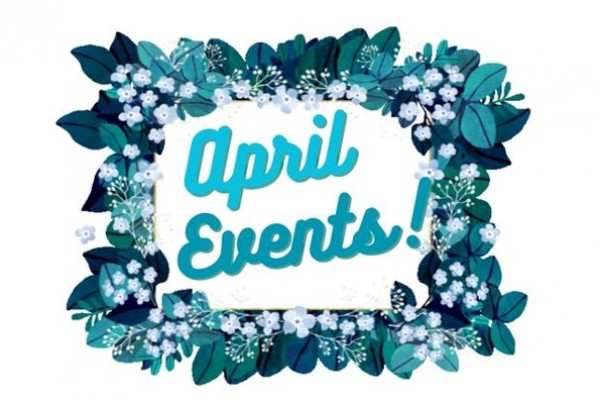 Pulaski County USA Signature Events listed in

red
Please contact the event planner for updated event details or more information!
Taste of Pulaski County - April 1st thru April 15th Come taste the fabulous flavors throughout Pulaski County! Purchase a passport at the Waynesville St. Robert Chamber of Commerce, try out the deliciousness from participating restaurants, then turn in your passport for a chance to win a prize! Get passports 137 St. Robert Blvd. Ste B. St Robert, MO 65584 More details at www.TasteofPulaskiCounty.com
April 1st: Roubidoux Bridge Celebration - A Century of Service Come celebrate the one hundred years of service of the Roubidoux Bridge on Route 66 with multiple guests, speakers, commemorative gifts, live music and light refreshments. 1 pm – 3 pm Limited seating, bring a chair! Waynesville City Park/ Roubidoux Park in Waynesville, MO 65583! Free Event Alternate date for inclement weather is April 15
April 11th: KY3 Survive the Storm Tour Join the KY3 Weather Team and select KY3 News personalities for this tour stop in Waynesville for a community gathering to educate individuals on weather safety and preparedness. Storm Spotter class, free weather giveaways, meet the weather team, and be a part of The Place live show at 4:30. Doors open at 3:45. Waynesville High School Auditorium at 200 GW Lane Street in Waynesville, MO 65583 Free Event
April 15th: 5th Annual Hanna Hills Open Disc Golf Tournament A tournament drawing players from all over to this 18 - hole scenic disc golf course 9 am - 5 pm. Hanna Hills Disc Golf Course at 29350 Sterling Road in Hanna, MO 65534
April 21st: Meet Your Army & Best Sapper Competition An opportunity for the public to engage, watch a portion of the Best Sapper competition, and participate in hands-on experiences with service members. The ceremony will begin at 4:30 pm with the The Best Sapper Competition kicking off at 5 p.m. featuring Sappers from across the Army competing to showcase the best the Engineer Regiment has to offer through multiple days of rigorous physical and technical tasks. Stay after the competition to for a meal, interact with the soldiers, and see military vehicles and other static displays up close. 4:30 pm – 8:30 pm at Roubidoux Park in Waynesville, MO 65583 Free event sponsored by AUSA FLW Chapter
Museums and Farmers Markets
Every Saturday: Old Stagecoach Stop Museum 10 am – 4 pm The oldest building in Pulaski County built by W.W. McDonald in the mid 1850's and contains 10 rooms of history that have been restored to a different significant period in building's past. Museum welcomes busses, groups, and other visitors also by appointment contacts: Jeanie (573) 336-3561 or Jan (573) 528-7150. Museum is free but appreciates donations.
Every 3rd Saturday: Frisco Depot Museum 10 am – 2pm Displays representing the history of the Frisco Railroad and featuring local collections of railroad memorabilia. Open for groups by special arrangement. 109 10th Street in Crocker, MO 65452 Free
Every Saturday: Pulaski County Farmers Market* 8 am – 12 pm This weekly, year round market features fresh produce, baked goods, locally roasted coffee, tea, live plants, crafts, pet items, kid vendors and other home-made goods. Local authors, special vendors & food trucks vary by season. 8 am - noon at the Farmers Market Pavilion, near the Roubidoux Spring Campground in Waynesville, MO 65583 *Vendors and product availability dependent on weather and other factors.
April 22nd: Crocker Farmers Market* 9 am – 1 pm This farmers market features only handmade, homegrown or up-cycled items with food and beverage vendors on site and food trucks on occasion. Open every other Saturday, under the Blue Pavilion, at Crocker Community Park in Crocker, MO 65452 *Vendors and product availability dependent on weather and other factors.
Additional Noteworthy Community Events
April 14th: Father Daughter Dance 5 pm – 8 pm A magical night of dinner, dancing, music, and fun for all. Sponsored by Armed Services YMCA Event at Storiebook Moments Wedding Venue, 25330 Republic Road in Waynesville, Missouri 65583 Tickets Required
April 22nd: Custer & Civil War Display 10 am – 2 pm An informative and fun event with a full pictorial history of Custer and many Civil War items. Civil War reenactors will also be on site at Jessie E. McCully Memorial Library, 200 South Pine Street in Dixon, Missouri 65459
April 29th (Event Date Change) April 15th: AUSA Pickleball Tournament Come watch or play in this tournament and see what all the hype is with this great sport! Women or men, as well as all skill levels, are welcome to play. Tournament begins at 9 am at East Elementary School 1501 State Road F. in Waynesville, Mo 65583
Reoccurring Events in Pulaski County
Every Wednesday & Thursday: BINGO! Come join the fun on Wednesdays & Thursdays at the American Legion beginning at 6:30 pm. Richland Post #240 - 1100 Pine St. in Richland, MO 65556 For inclement weather, schedule changes, or event updates follow - American Legion Post 240 on face book
Every Sunday: BINGO! Come join the fun on Sundays at the VFW. Bingo begins at 2pm, doors open at 12 pm at the Ozark Memorial Post #337 – 17305 Superior Rd. in Waynesville, MO 65583 For inclement weather, schedule changes, or event updates follow - VFW Ozark Memorial Post 3176 on face book
Every Third Saturday: Free Donut 5k Run / Walk This family friendly, fun event begins at 8 am at Roubidoux Park in Waynesville, MO. This 3.1-mile fun run is family and stroller friendly and can be run, walked, or rucked. Free donuts to follow! (Monthly Location subject to change.) For inclement weather, schedule changes, or event updates follow – Healthy Futures Pulaski County on face book. – Free Event
Easter Happenings in Pulaski County
April 1st: Richland Easter Scavenger Hunt 9 am – 12 pm at Shady Dell Park in Richland
April 1st: Fort Leonard Wood Easter Egg Hunt 9:00 am – 12 pm on Fort Leonard Wood
April 1st: Pictures with the Easter Bunny 10:30 am – 12:30 pm at Next Home Realty in Waynesville
April 5th - 7th: Stations of the Cross Art Show 9:30 am – 7:30 pm at First Methodist Church in Waynesville
April 8th: Easter Bunny Visit 11am – 1pm at Jessie E. McCully Memorial Library in Dixon
April 9th: Helicopter Candy Drop & Easter Egg Hunt 12pm – 4pm at Ruby's Landing in Waynesville
Mark Your calendar for May!
May 5th & 6th: Small Town Ramble - Throughout Pulaski County
May 6th: Super Hero Fest - Comic Hoarderz in Waynesville
May 6th: Pulaski County 1903 Museum - Open for the season
Upcoming Signature Events to Look Forward to!
Pulaski County Regional Fair - June 14th thru 17th
Old Settlers Days - July 29th & 30th
Route 66 Yard Sale - August 4th & 5th
Railroad Days - September 9th
Fall Festival Cow Days - September 15th & 16th
Route 66 Hogs & Frogs - September 22nd thru 24th
Frog Hill 5K / 10K / & Half Marathon - October 6th & 7th
Nasty Pulaski Gravel Grind Bike Race - October 7th
Light Up Pulaski County - December 7th thru 26th
Journey to Bethlehem - December 8th & 9th
We love sharing Pulaski County events, but unfortunately, event information can change suddenly. Be sure to contact the event planner with questions and for updated or additional event details.
Not seeing an event here? Be sure to check the event calendar often for additional events and information, calendar is updated weekly!
Have an event in Pulaski County you'd like to share? Be sure to submit your great event to the Pulaski County USA Event Calendar!
Check out the Pulaski County USA event calendar for additional happenings such as: World Food Competition, EAT Certification class, benefit fundraisers, local nightlife activities, month of the military child celebrations, and more!