Stories
May 2023 Events
May 2023 Events
April 26, 2023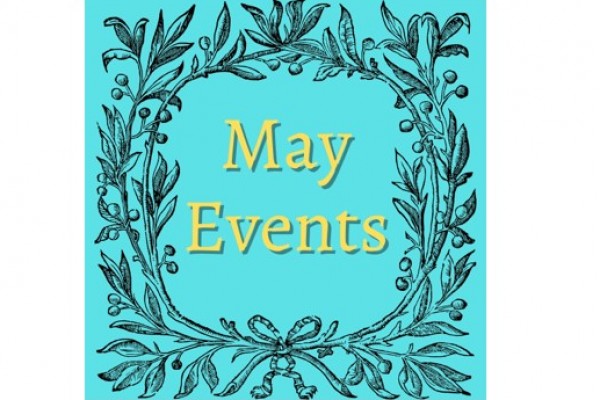 Pulaski County USA Signature Events listed in

red
Please contact the event planner for additional details or event updates!

May 5th & 6th: Small Town Ramble (Fri 10 - 6 & Sat 9 - 4) Ramble around Pulaski County communities to shop small and make a BIG impact! A unique shopping experience with many stores and pop up vendors along the way, Check out their face book page for the Ramble Maps and other events. Ramble is throughout Pulaski County, Missouri.
May 6th: Freedom Fest 11 am - 4 pm A festival with a variety of vendors from handmade crafts, woodworking, home based businesses, non-profit organizations, food vendors and much more. Music for everyone to enjoy. Free Event At the Square in Historic downtown Waynesville, MO 65583
Additional Noteworthy Events
May 6th: Superhero Fest 10 am - 1 pm Join us for a fun filled day of FREE comics, fun fandom related vendors, food vendors, and COSPLAY! Comic Hoarderz located at 320 Ichord Ave Ste. Q in Waynesville, MO 65583
May 12th: Chase McDaniel Live! Beginning at 7:30 pm (Doors open at 6 pm) Get your tickets and enjoy this emerging country artist live in concert right here in St Robert at Club Rodeo 819 Hwy Z, Saint Robert, MO 65584
May 13th: The Life and Work of Architect Henry H. Hohenschild Come hear Ryan Reed, historic preservationist, speak about the life and work of the architect that designed the 1903 courthouse, Henry H. Hohenschild, begins at 1 pm at the Pulaski County Courthouse Museum located at 303 Historic Route 66 E. in Waynesville, MO 65583
May 26th - 29th: Memorial Day at Ruby's Landing 12 pm – Midnight Come celebrate Memorial Day weekend with a celebration packed full of fun with karaoke, float specials, music and more! 22474 Restful Lane in Waynesville, MO 65583
Museums
Every Saturday: Old Stagecoach Stop Museum 10 am - 4 pm The oldest building in Pulaski County built by W.W. McDonald in the mid 1850's and contains 10 rooms of history that have been restored to a different significant period in building's past. 106 Lynn Street in Waynesville, MO 65583 Busses, groups, and other visitors are welcome by appointment. Entrance is free but donations are appreciated.
Every Saturday: 1903 Pulaski County Courthouse Museum 11 am - 4 pm Local Pulaski County History Museum containing local history exhibits, original courtroom, displays of Trail of Tears, Civil War, WWI, WWII, collection of cameras, quilts and antiques. 303 Historic Route 66 E. in Waynesville, MO 65583 Entrance is free, but donations are appreciated.
Every 3rd Saturday, May 20th: Frisco Depot Museum 10 am - 2 pm Displays representing the history of the Frisco Railroad and featuring local collections of railroad memorabilia. Open for groups by special arrangement. 109 10th Street in Crocker, MO 65452 Free Admittance
Monday thru Saturday: The Mahaffey Museum Complex M-F 8 am - 4 pm and Sat 9 am - 3 pm Three US Army branch museums in one location that document the rich history and contributions of the Military Police, Army Engineers, and Chemical Warfare Units during conflicts dating back to the Revolutionary War. Outdoor WW2 Company area and Memorial Grove and Park, open dusk to dawn. All are free and open to the public, but FLW Post access is required. 14296 S. Dakota Ave., Building 1607 Fort Leonard Wood, MO 65473
Monday thru Friday, Weekly: City of Saint Robert Museum 8 am - 5 pm. A unique museum documenting the history of Saint Robert, with collections from long time residents highlighting the formation and growth of the city, Old photos, law enforcement and fire department memorabilia as well as information on the old race track. St. Robert Municipal Center, St. Robert, MO 65584 Free admittance, but may be closed on state and other major holidays, visit city hall for entrance.
Farmers Markets and Other Reoccurring Events
Every Saturday: Pulaski County Farmers Market* 8 am - 12 pm Summer Kick Off Event on May 6th This weekly, year round market features fresh produce, baked goods, locally roasted coffee, tea, live plants, crafts, pet items, kid vendors and other home-made goods. Local authors, special vendors & food trucks vary by season. 8 am - noon at the Farmers Market Pavilion, near the Roubidoux Spring Campground in Waynesville, MO 65583 *Vendors and product availability dependent on weather and other factors.
Saturday: (Beginning May 13th) Richland Farmers Market* 8 am - 12 pm A weekly farmers market that has produce, eggs, baked goods, plants, soaps and other hand crafted items. Knife sharpening available weekly. Market held at Shady Dell Park pavilion in Richland, MO 65556 *Vendors and product availability dependent on weather and other factors.
May 6th & 20th: Crocker Farmers Market* 9 am - 1 pm This farmers market features only handmade, homegrown or up-cycled items with food and beverage vendors on site and food trucks on occasion. Open every other Saturday, under the Blue Pavilion, at Crocker Community Park in Crocker, MO 65452 *Vendors and product availability dependent on weather and other factors.
May 6th: Buckhorn Route 66 Swap Meet Set up & shopping begins at 6:30 am and swap meet runs until vendors are done selling.A unique swap and shop environment, you never know what you'll find, vendors vary each swap meet! Located near the Interstate Plaza off of I-44 exit 163 and Route 66 in Waynesville, MO 65583
May 6th: First Saturdays Art Show 9 am - 2 pm A monthly art show at Route 66 Community Art Gallery located at 26062 Hwy 17 in Waynesville, MO 65583
Be sure to check out the event calendar for a complete list of happenings!
Mark Your Calendar for June!
June 3rd: 22nd Annual Volkslauf Mud Run on Fort Leonard Wood, MO 65473
June 3rd: Kids to Park Day in Waynesville, MO 65584
June 14th thru 17th: Pulaski County Regional Fair in Saint Robert, MO 65584
June 16th thru 19th: Juneteenth Celebration in Pulaski County, MO
Check out the Pulaski County event calendar for additional happenings like: Hunks The Show, Fort Leonard Wood Spring Yard Sale, Dixon Community Yard Sales, Monthly Donut Run, nightlife activities, and much, much more! New events are added weekly. We love sharing Pulaski County events, but unfortunately, event information can change suddenly so be sure to contact the event planner with questions and for updated or additional event details.
Be sure to visit PulaskiCountyUSA.com and plan your adventure today!
Have an event in Pulaski County you'd like to share? Be sure to submit your great event to the Pulaski County USA Event Calendar!