Stories
Bulgogi Trail
Bulgogi Trail
February 1, 2023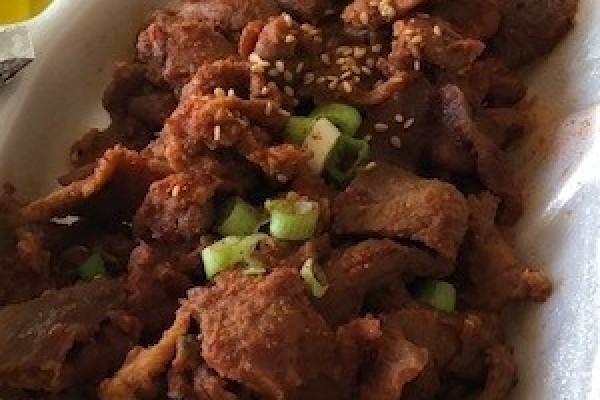 "Fire meat" — if those words make your mouth water, trek the Pulaski County Bulgogi Trail in the Missouri Ozarks for grilled bulgogi dishes that will make your tastebuds sing! Bulgogi is thinly sliced ribeye, sirloin, or other prime cuts of beef marinated in a mixture of black pepper, garlic, sugar, sesame oil, and soy sauce and grilled or stir-fried. The marinade and the heat combine to create a mildly sweet, smoky, and savory flavor bomb that makes each bite a treasure.
Bulgogi is usually served with a side of white or fried rice. It pairs well with egg drop soup and kimchi. Traditionally made with beef, the dish can also be prepared using pork, chicken, or seafood. Saint Robert, outside the main gate of Fort Leonard Wood, has been a haven for authentic Korean bulgogi for decades. Gather your fellow foodies and road trip to Central Missouri in the Ozarks for authentic tastes of South Korea!
Saint Robert
Richland
For more dining inspiration, check out our Dining page.