Stories
Roubidoux Bridge 100th Anniversary On April 1st, 2023
Roubidoux Bridge 100th Anniversary on April 1st, 2023
March 3, 2023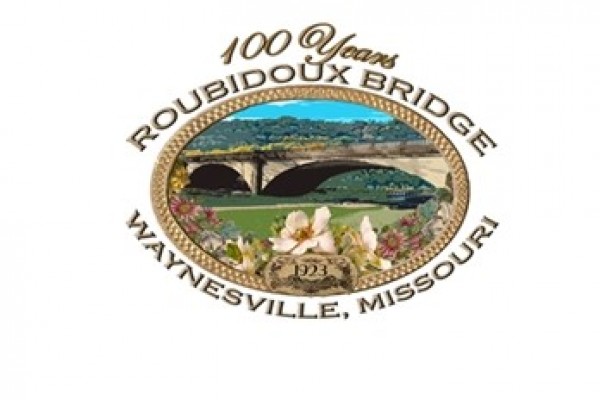 Waynesville, Missouri, Community to Celebrate Roubidoux Bridge 100th Anniversary on April 1st, 2023

Historic bridge on historic Route 66 By-Way, constructed in the Spring of 1923, celebrates a "Century of Service" in April

Waynesville, MO: The City of Waynesville, Waynesville Community leaders, businesses, and leaders outside Pulaski County, MO will be hosting an anniversary 100th birthday party for the historic Roubidoux Bridge in downtown Waynesville on April 1st, 2023 from 1-3 pm in Laughlin Park, Waynesville, MO 65583. The Roubidoux Bridge – a historic concrete arch bridge built by Koss Construction in Des Moines, IA in 1923 – is a much-beloved symbol and attraction for the Waynesville community, and predates historic Route 66 by 3 years.

To celebrate a "Century of Service" the Roubidoux Bridge 100th Anniversary Committee made up of community leaders, businesses, and the City of Waynesville was formed to organize the celebration. The event will run from 1-3 pm outdoors in City of Waynesville/Roubidoux Park, and a rain delay date of April 15th has been selected should inclement weather arise.
Location change announcement 3/24/23. Event moved to the Waynesville City/Roubidoux Park due to the initial location being impacted by floodwaters.
Speakers will include:
• MO Lieutenant Governor Mike Kehoe
• Missouri Department of Transportation (MODOT)
• State Representative Bill Hardwick
• Guest speaker and historian Terry Primas
Sponsors include Security Bank of Waynesville MO, Lowe Chevrolet of Waynesville MO, The Route 66 Community Art Gallery, Pics by Jax LLC, and the City of Waynesville. The Waynesville High School Band will provide musical entertainment and child-friendly events such as face-painting and light refreshments will be available, as well as the Ice Cream and Canvas Art Event by artist Amber Wade taking place after 3 pm. T-Shirts, commemorative wristbands, commemorative coins, and historic bridge photos past and present will be available for those that wish to have a keepsake of the bridge anniversary.
Any and all info regarding this event or answers to questions can be found by calling 573-774-6171 or emailing doug.potts@waynesvillemo.org. Or visit the Roubidoux Bridget 100th Anniversary event page.
Release provided by:
Doug Potts
City of Waynesville
100 Tremont Dr, Waynesville, MO 65584
573-774-6171
Doug.Potts@waynesvillemo.org